Local Professionals
The construction was done by local professional, like Dischinger SA, Nabibois SA and Muriser Michel among others.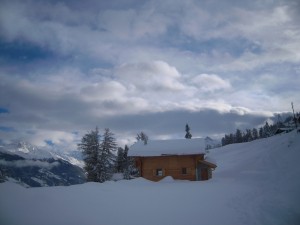 Who we are
A real estate developer at your service
Les Rinduets Immobilier SA has for goal the development of a unique and innovative concept of mountain residences that combines the proximity of one of the most beautiful ski area in Europe and the quietness of an exceptional site.
Our services include the best support from our team, in order to provide to our clients an easy and problem-free installation in their new luxury residences.
Our prices guarantee to our clients that our constructions are made with the most severe criteria in terms of quality, energy-saving materials and environmental respect. The first chalet (D) will be available from spring 2018.
Plans and Contractual Documents
The plans, interior design and different layout options can be modified by the client according to his specific wishes or requirements.